Hotel Jerome
Hotel Jerome was a historical landmark in need of a facelift. Nestled in the chic town of Aspen, with a popular local pub called the J-Bar, the brand needed to navigate through a difficult year-long renovation. A transformation from cowboy to contemporary. The concept wasn't a wordy sell or architectural sketchings, but a surreal visual alluding to the luxury and elegance to come.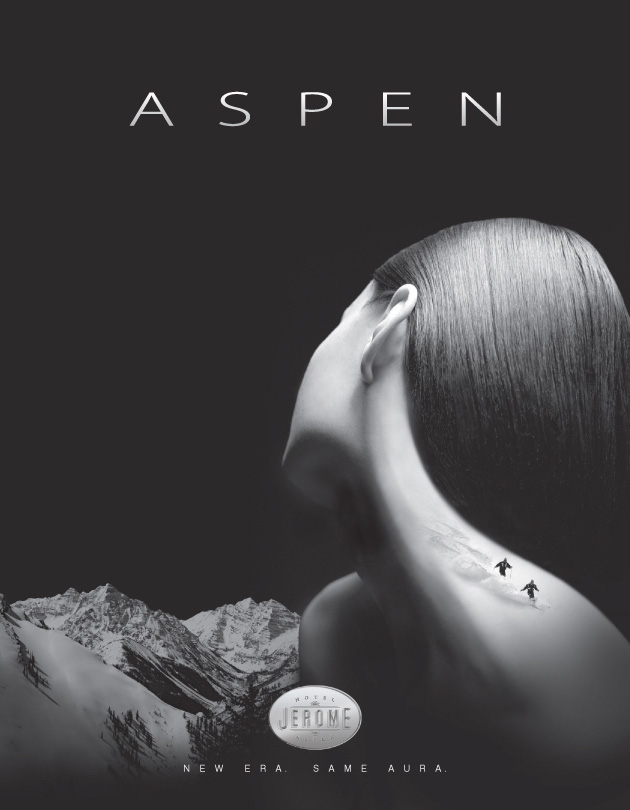 Digital ad took you to landing page.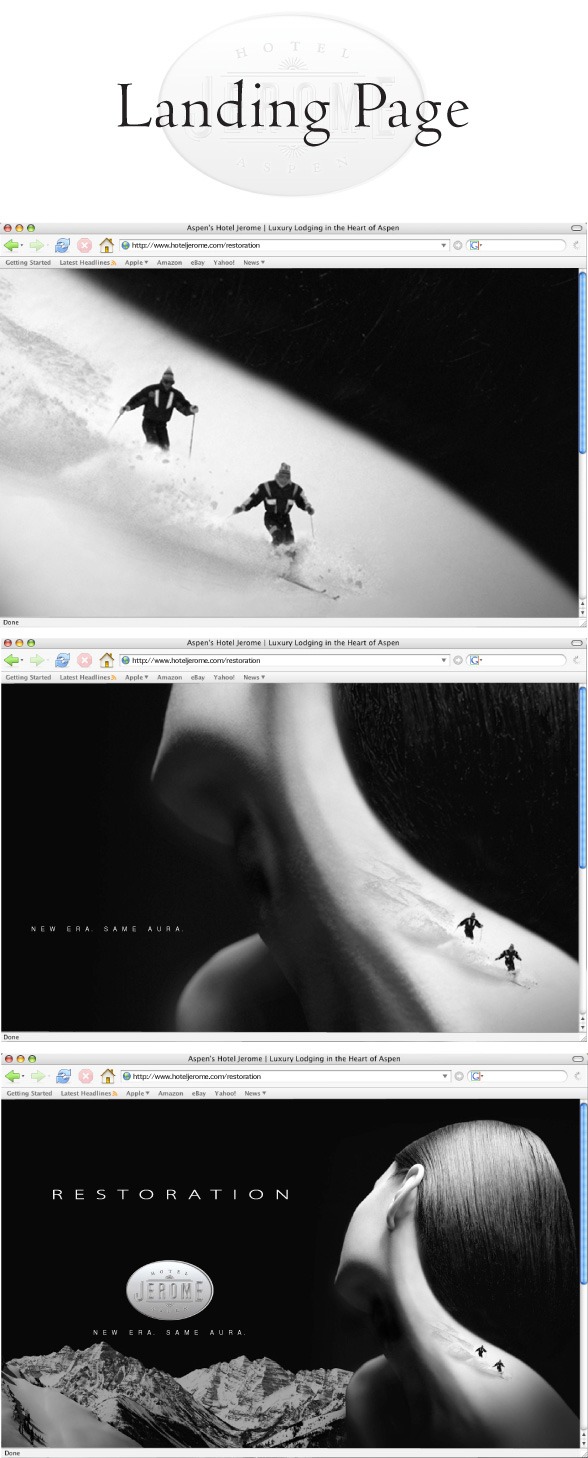 Skiers gracefully glide through snow, as camera widens out to reveal the new theme: New Era. Same Aura.